The simple and secure document sharing software for business
Meet SecureDocSharing: the secure document sharing solution that stands out from the pack thanks to its ease of use and rich feature set. Now, for secure document sharing online, you can count on SecureDocSharing to handle your sensitive documents with the utmost care.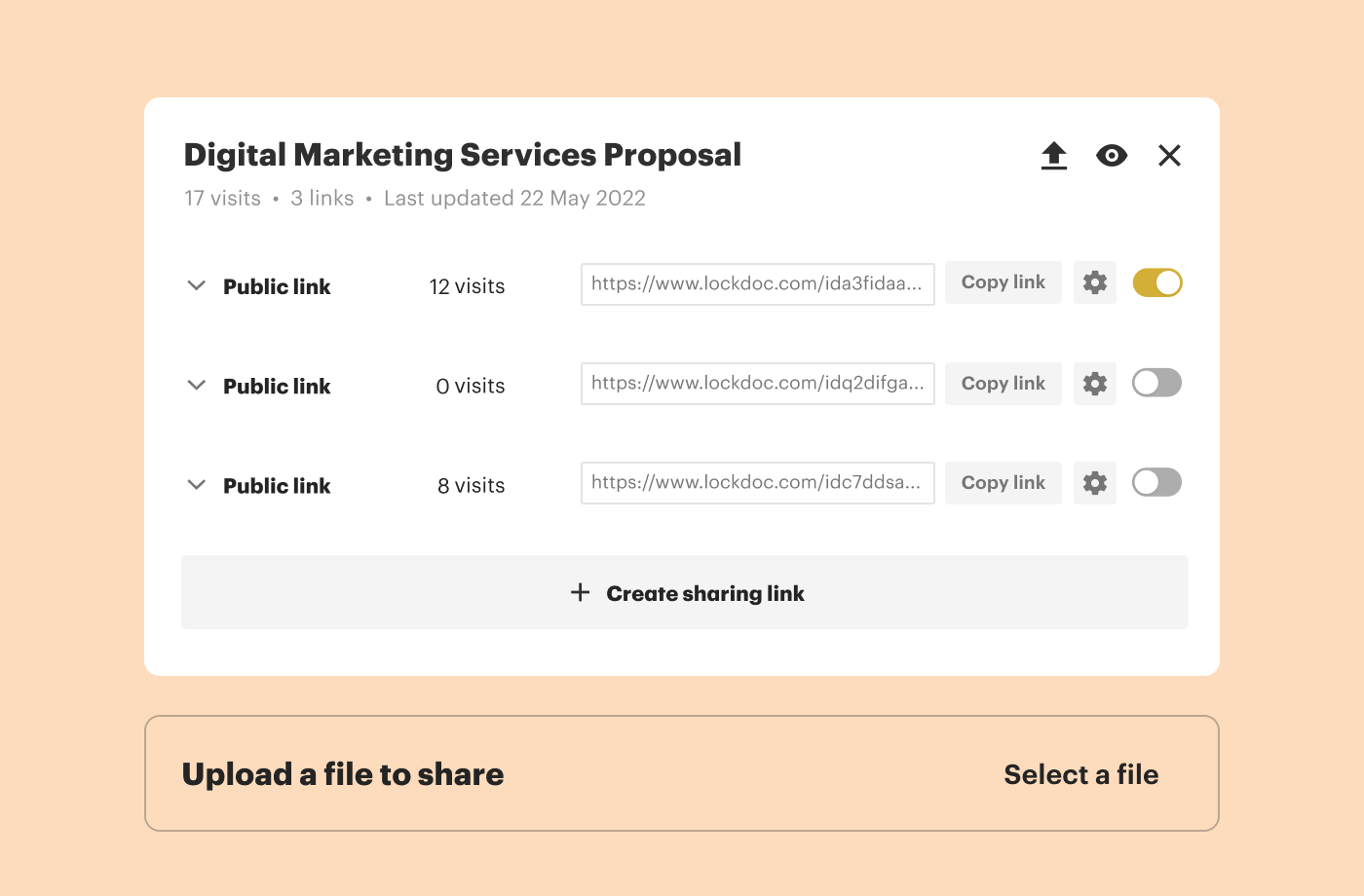 Secure document sharing: send files effortlessly
Delivering important documents quickly and reliably just got much easier with SecureDocSharing. In just a few clicks, you'll be able to share files freely while being kept in the loop every step of the way and maintaining full control of your documents from start to finish.
Secure File Sharing, Always.
We ensure your documents can only be accessed by their intended recipients. When you send encrypted documents, you can rest easy knowing they stay that way.
Drag, Drop, Done.
Simply drag and drop your file and send it immediately. Enable security features like individual access permissions, password protection, and more with just a couple of clicks.
In-Depth Document Analytics.
With SecureDocSharing, you'll get real-time insights into how recipients engage with the documents you send including times opened, time spent on each page, and the last time the document was opened.
Try it out for yourself today for free
A simple and secure file sharing software you can trust
All of the features you'd expect from a premium file sharing solution — and more.
Upload easier and faster
Secure file transfer doesn't have to be complicated. SecureDocSharing makes the online document sharing process easier with simple drag-and-drop file upload and shareable links that will let you say goodbye to clunky attachments once and for all.
Get started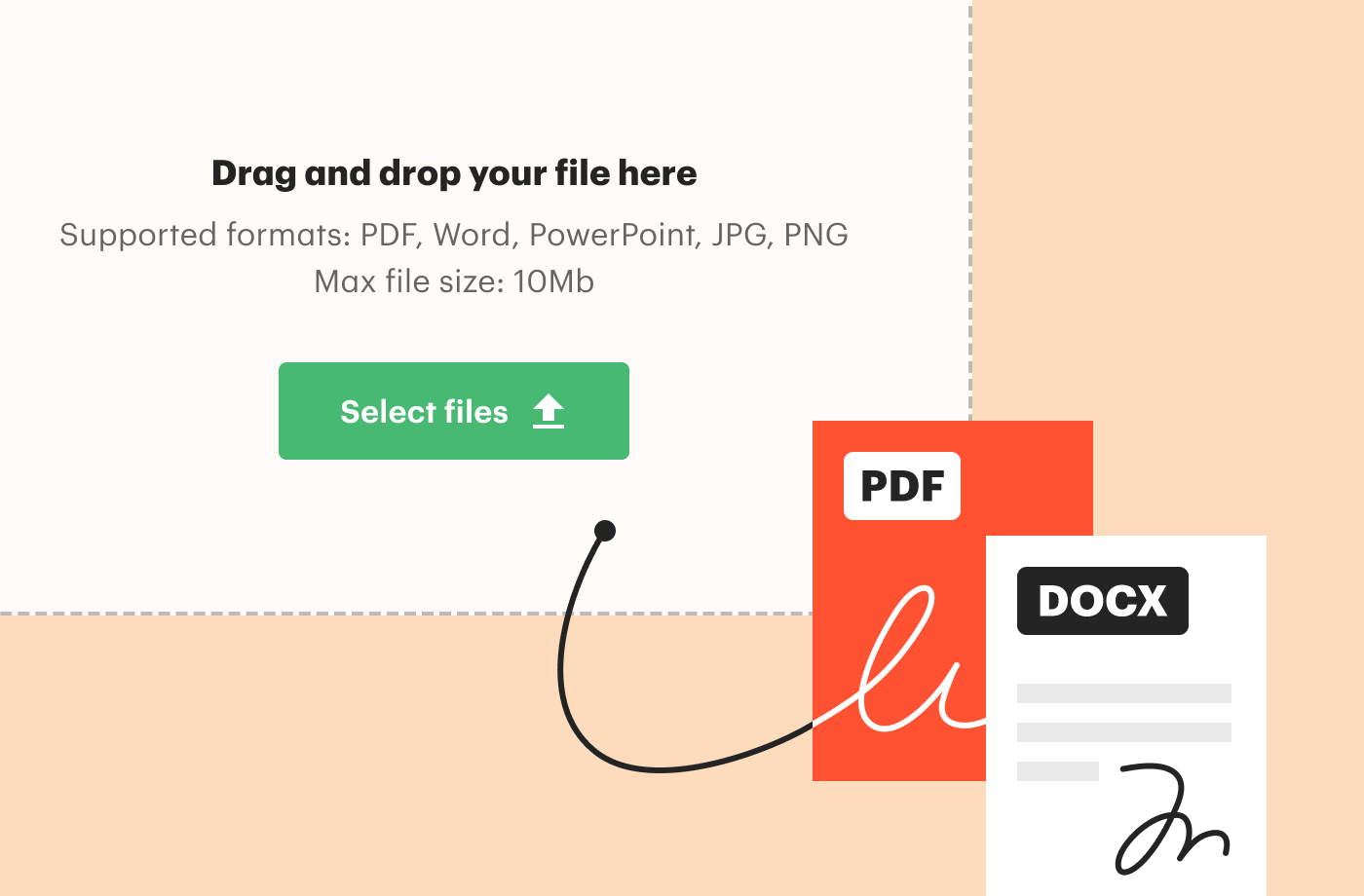 Encrypted file sharing control
You'll never be stuck wondering how to encrypt a PDF file. SecureDocSharing does the heavy lifting for you. Control your sharing settings from start to finish with options like password protection, file expiries, customized access permissions, and more. If you need secure file sharing for business purposes, look no further.
Get started
Advanced document analytics
Stay in the loop from start to finish with the advanced analytics built into our document-sharing platform. Send securely and know when your documents have been received, opened, and interacted with using our secure file sharing solutions. You'll even get insights into how much time your recipients spent on each page!
Get started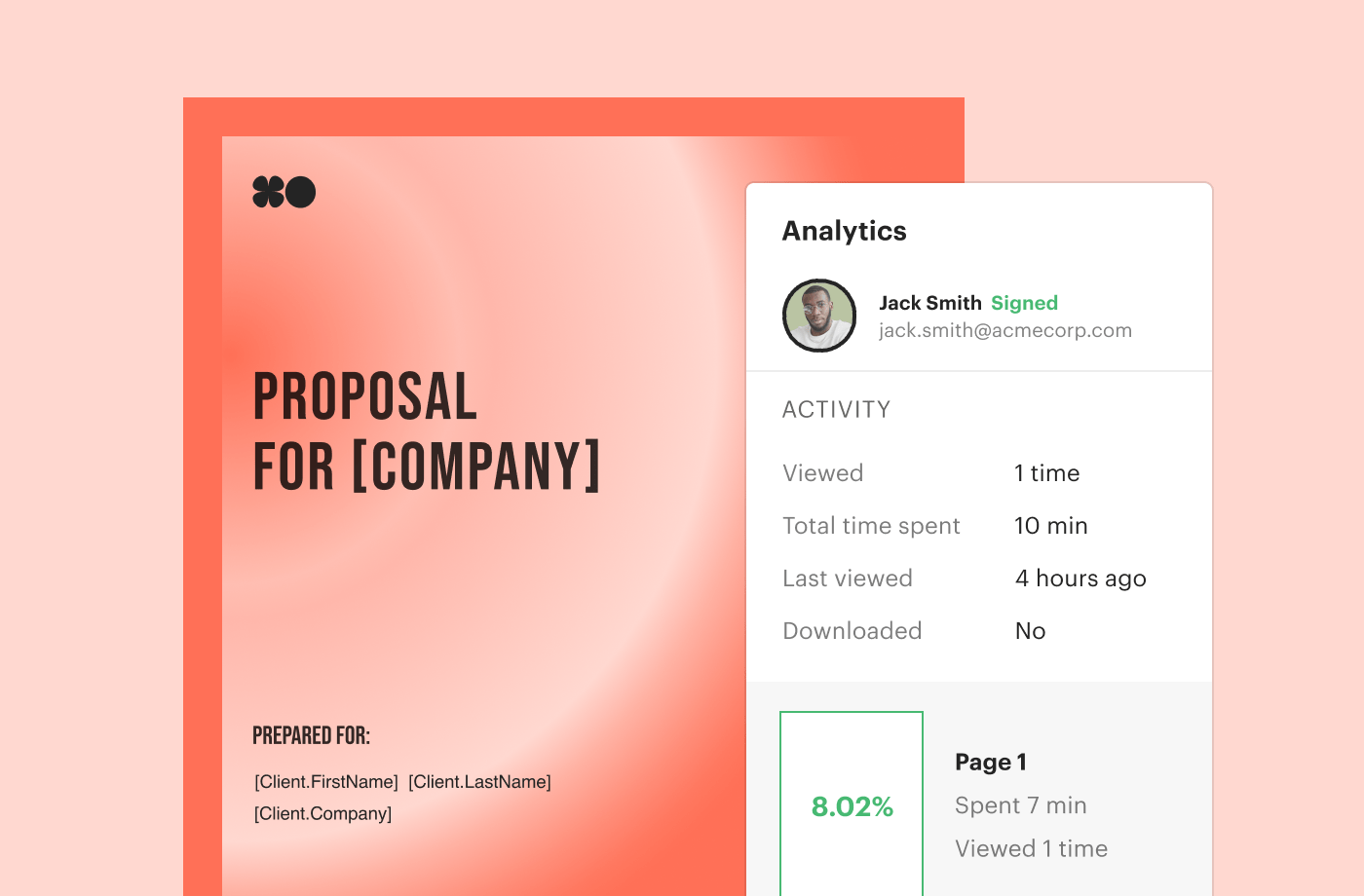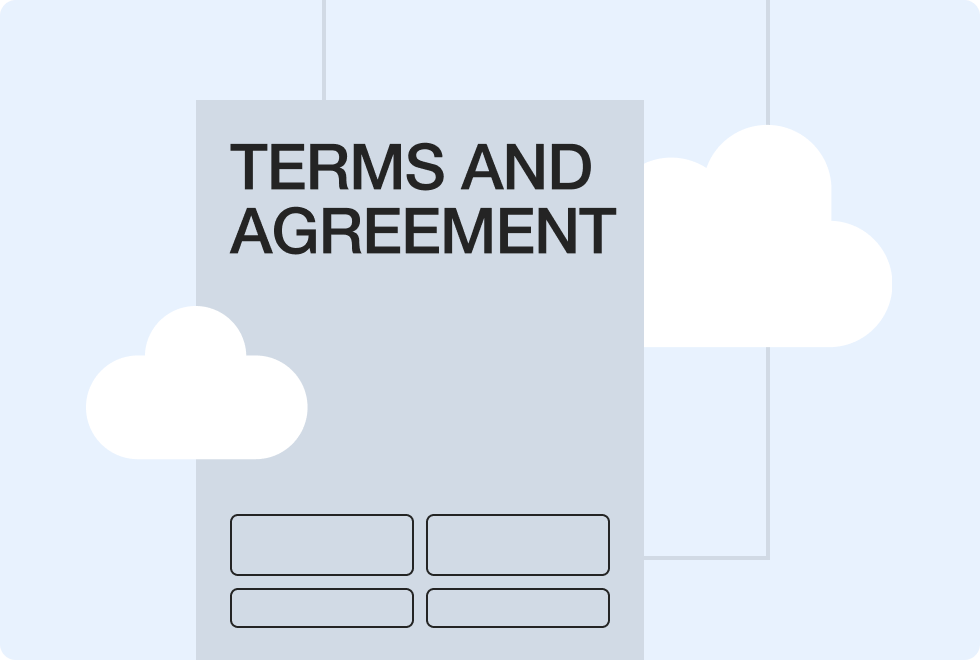 Share documents online with ease
Our cloud-powered file share software makes the process of sharing documents online a breeze. Simply create a link that your intended recipients can use to access the files. You can send secure documents up to 10 MB in size to users inside or outside of your organization. Recipients can preview the files before downloading them - including file types like PDF, Excel, Word, and more. SecureDocSharing replaces inefficient methods of document sharing online like email, offering a new, efficient way to ensure the secure sharing of documents.
Document sharing where security comes first
As a secure file share platform, the security of your documents is our #1 priority, which means you don't have to worry for a second about your data getting into the wrong hands. By enabling "require email to view," you'll be able to identify who has opened your documents. You can also use password protection, disallow downloads, expire your documents at a certain date, and more.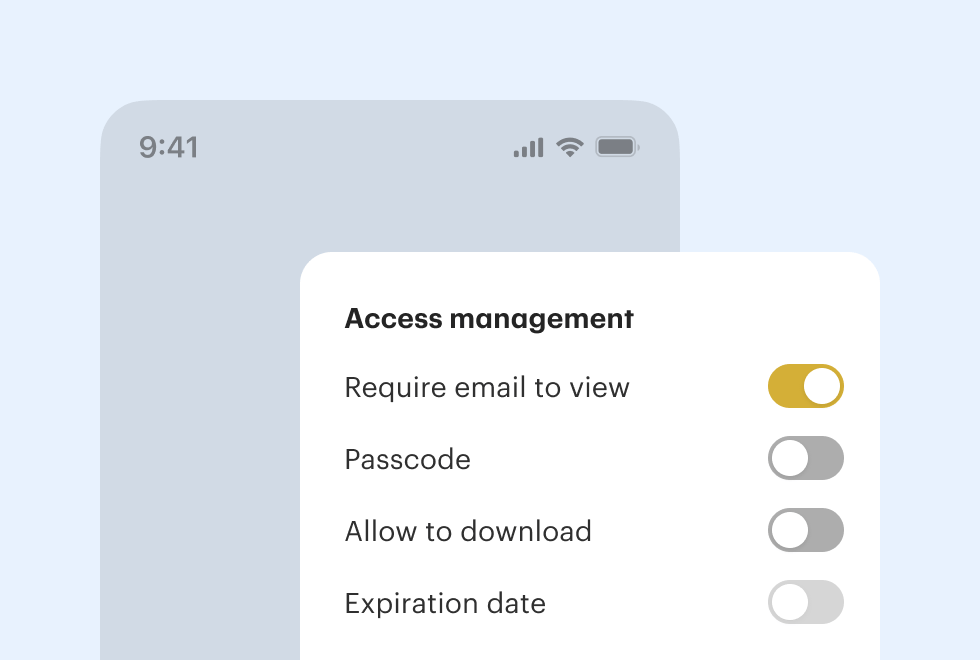 Secure online file sharing anytime, anywhere
Online secure file sharing shouldn't feel inflexible or restrictive. With our secure file sharing service, users can access files with just a simple link from any device. Your recipients don't need to create a SecureDocSharing account in order to view or download your secure documents. The whole process is easy, fast, and safe.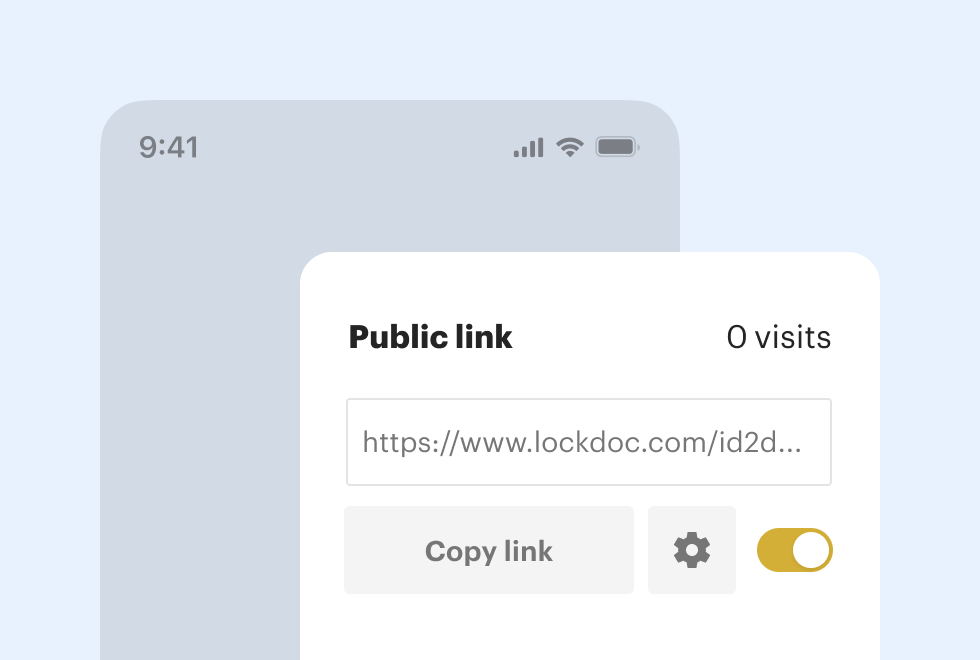 Seamlessly secure documents for everyone
Thanks to centralized cloud storage, you never have to worry about version control issues that cause problems for secure file sharing with clients or anyone on your team. Everyone will always have the most up-to-date version, and you'll be able to make any necessary edits without changing the shared link.
Frequently asked questions
What is secure file sharing?
When you're online sharing documents, there are plenty of opportunities for data leakage and privacy risks. Secure file sharing eliminates these risks by allowing you to share files safely with users inside or outside of your organization while knowing your data is safe from unauthorized users.
What is the best way to send confidential documents?
The best way to send confidential documents is with an encrypted file share service. With an encrypted file transfer, you can rest easy knowing your private information remains unexposed as your documents remain in the cloud and are only shared with secure sharing links. SecureDocSharing is one of the best file sharing software solutions in the industry — try it out for yourself for free!
How do I share files privately?
A secure file sharing service allows users to share files privately by offering security measures such as password-protected links or recipient identification. Document sharing apps like SecureDocSharing empower free secure file sharing for business or personal use.
How do I password protect a PDF?
Tools like Microsoft Word or Adobe allow users to add password protection to their PDFs. If you want to share a protected document, PDF encryption or password protection is made possible with a personal or business file sharing service that offers these tools.
How can I share documents for free?
To secure files and securely share those files, you need a secure share solution that offers extensive security measures and document sharing capabilities. SecureDocSharing's secure file share solution gives users a suite of tools for securely sharing documents with team members and collaborators.
Start your free PandaDoc trial
Want to create, track, and eSign all your documents in one place? PandaDoc automates your document workflow while offering real-time collaboration, detailed document analytics, and much more.